At last after a year and a half of being in the blog world, I was able to remember to sign up to Blog Lovin'.
Why did I joined? I have no idea. Hahahaha!! But what I know is it will help me to spread my works from the Philippines and back.
So if ever that you accidentally stumbled here in my blog then it won't be a hassle if you'll follow me... right?

I

know you can't resist him. So puhlease... follow me. Click the icon below.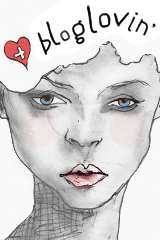 "Thank you."